CLICK IMAGES TO ENLARGE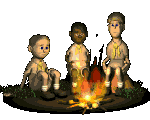 Camp Pico Blanco is the official Scout Camp of the
Monterey Bay Area Council.

Camp Pico Blanco is located in the Big Sur Coast area of Central California, just 12 miles south of Carmel off Highway 1 and inland 13 miles on Palo Colorado Road. The camp is situated on over 800 acres along the North Fork of the Little Sur River and is surrounded by the Los Padres National Forest and bordered by the Ventana Wilderness area.

Owned by the Monterey Bay Area Council, BSA, the camp was purchased in 1948 from the William Randolph Hearst Family.

1970 CAMP PICO BLANCO STAFF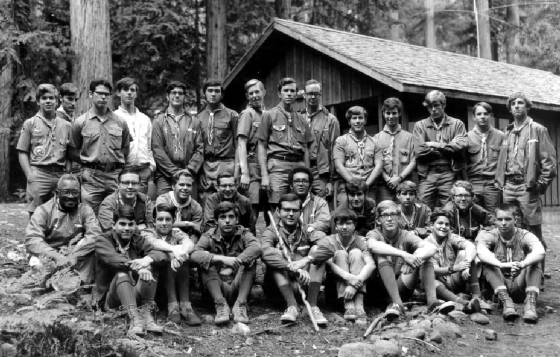 Back row 3rd from left 1971 Lodge Chief Bill Rice, 6th from left 2006 Vigil Honor Bob Avilla, 7th from left 1973 Vigil Honor Kim Kuska, and 8th from left 1967 Lodge Chief, 1969 Vigil Honor & 1970 Camp Program Director Gary Roberts (Bill Lidderdale's brother). In the middle row second from left Past Lodge Adviser and Camp Business Manager Jim Bowles. Front row 3rd from right 1974 Vigil Honor Tim Tyler. And center of front row is Lyman Grover the 1970 Camp Director and Peninsula District Executive.