1954 NOAC, UNIVERSITY OF WYOMING
Machek N'Gult Lodge members with Dr. E. Urner Goodman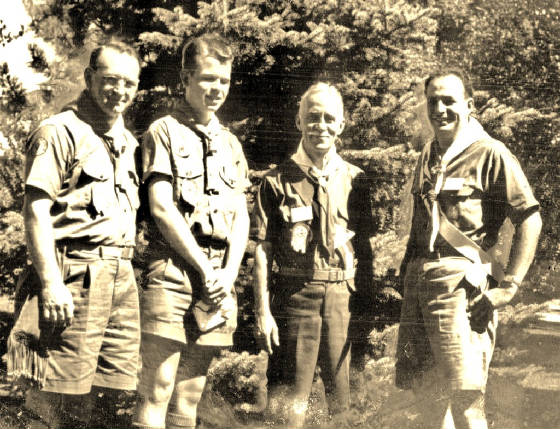 Ellis Weisker, Bob Gilmore, Dr. Goodman & Frank Zografos
PAUL MEIER, SR.
First Lodge Chief of Machek N'Gult Lodge
Also served as Lodge Adviser
Machek N'Gult Lodge as part of the Area 12-B Contingent to the 1961 NOAC at Indiana University
1959 Area 12-B Conclave, Alameda Naval Air Station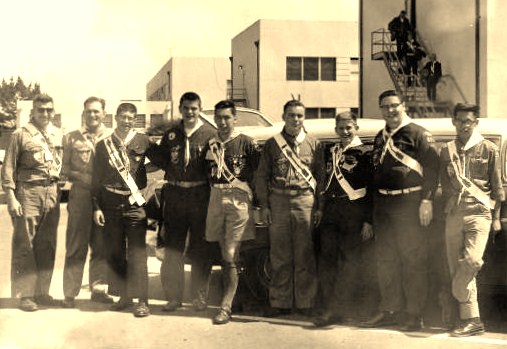 Fran Arizu, Paul Meier, John Bianucci, Dave Arizu, Jerry Abad, Don Wilkinson, ?, Jim Bowles, ?
(Five of the 17 Lodge Chief's of Machek N'Gult Lodge are in this picture)
The photos below belonged Jerry Abad and were sent to me by Jungle Joe Reminger. Jungle Joe was the last Camp Director at Camp Dimond-O in 1978.
Email me if you have any information on these photos.

This website is for collecting and displaying the history of the former Machek N'Gult Lodge 375, Camp Dimond-O and Oakland Area Council #21. This is a private website and is not part of the current Achewon Nimat Lodge #282 or the San Francisco Bay Area Council .